How did Level Up With Cass start?
I started getting calls from other agents with questions.  The thing I noticed after a while was that they were all asking the same kinds of questions.  It was easy for me to find the things that they were struggling with because they were telling me the same things over and over and over again.  They all have the same struggles with their new business.
Travel Agent Struggles
I don't know that the new travel agent struggles are all that different than anyone else that tries to start their own business.  But, these struggles are very real.  The number one thing is that they have to find the dedication to follow through with the new agent training.  They have to follow the path that is already laid out for them and take the time and put in the work.
Cash Flow
The second thing that travel agents struggle with is getting a positive cash flow.  A lot of agents think that they should see a return on their initial investment immediately.  NO WAY!  In any new business, you should plan on not seeing a return for the first three years in business.  Can this happen faster?  Totally!  But, you have to follow the path, be patient, be consistent, put yourself out there, invest in marketing, make the calls, do the follow-up and the follow-through, provide the quotes, do more follow-up, then you get a booking, then the client travels and then you get paid.
Niche Down
It's okay.  You can most certainly be a successful travel specialist. (Notice that I changed that agent to specialist?)  You have to specialize to set yourself apart from the other 100,000 travel agents out there. You have to pick a niche.  Does that mean you cannot work outside your niche?  Heck no!  Just because a doctor does tele health appointments in general practice on the weekend for extra money, does that mean they aren't a specialist?  Nope! They're a pediatric orthopedic surgeon in their day job and tele-health is their side hustle!  They're doing that for the extra money for their new car or their vacation home or yacht payment or whatever.  Right now, you may only have a side hustle.  Maybe you have a full time job and you're selling travel to make extra money to take a vacation.  That's fine, now pick a niche that you're passionate about!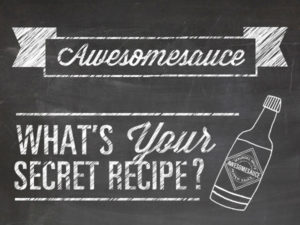 Be Consistent
Staying consistent is another struggle in the life of a travel agent.  Travel agents get all amped up after a sale.  They get all excited after a trip they go on.  But, the excitement dwindles, it trails off, and they trail off.  Staying motivated, staying on point, staying top of their game is a struggle.  The struggle is real too!
The Coaching Started
So, I started helping these agents with private coaching.  One. Call. At. A. Time.  I asked the questions.  Following up their questions with answers was essential.  This girl was providing private coaching for free.  It was taking up a LOT of my time.  Not everyday answers that they got from other travel peeps in the space.  But, just my real, everyday, experienced answers to their questions.  Just honest with them is something they wanted.  They wanted the realness of, "you're fucking this up" or "try this instead".  Pointing out their struggles that they couldn't see was essential to this whole thing working.  This is your problem, this is what I did when I had that problem and this is what you need to do to overcome this situation, problem, questions, whatever.
The Referrals Started
One. By. One. They referred their friends. "here's Cass' number, don't tell her you got it from me!"  I know exactly how this stuff happens.  The Facebook messages requesting calls started.  I started videoing the calls.  Video calls were something that I use for a few reasons:
I hate talking on the phone.
I don't remember names if I don't see a face.
I record video calls for whatever purpose I see fit.
The thank yous at the end make great testimonials for my new business venture that encompasses helping agents.
I form a personal relationship with these people.  They like that. I like that. They recommend me to their friends.
Video Chat via Zoom
Everything in life has a purpose. Video chat is something I use for a LOT of things these days.  Video is great for client meetings, agent meetings, general phone calls with my parents when they're out of town and even friends who live a long way away to stay in touch.  I LOVE video!  FaceTime is great for personal calls and Zoom for professional calls.  Zoom has a recording feature and you can share your screen and it's free for up to 3 people on a call.  Just go to zoom.me to sign up for your free account.
Want to schedule an appointment with me?
30 Minute Video Call with Cass – Cost $100
You'll get a 30 minutes video call.  After purchase you'll get an email with a link to Cass' calendar to schedule time with her.
5 – 30 Minute Video Calls with Cass
It's 5 calls for $400, so you're getting a free call if you purchase the package of 5.  After your purchase you'll get an email with Cass's calendar link to schedule time with her.
Group Coaching – $15 per call
These are pre-scheduled calls where you can ask your questions, so bring them with you.  We'll talk in a group learning setting on Zoom about your struggles and pain points and work through them together.  Sometimes I learn from you too, so this is greatly discounted from 1-on-1 calls!  It's a great opportunity from everyone!
Email me about group coaching dates.  I do offer group coaching for $15 per session.  This is limited to 5 spots per session.  They are pre-scheduled and roughly an hour long.  It's great if you just have a couple questions that you would like answered vs a 30 minute call, so e-mail me for more information.
Would you like to hear more about my travel expertise?
Check out my podcast!