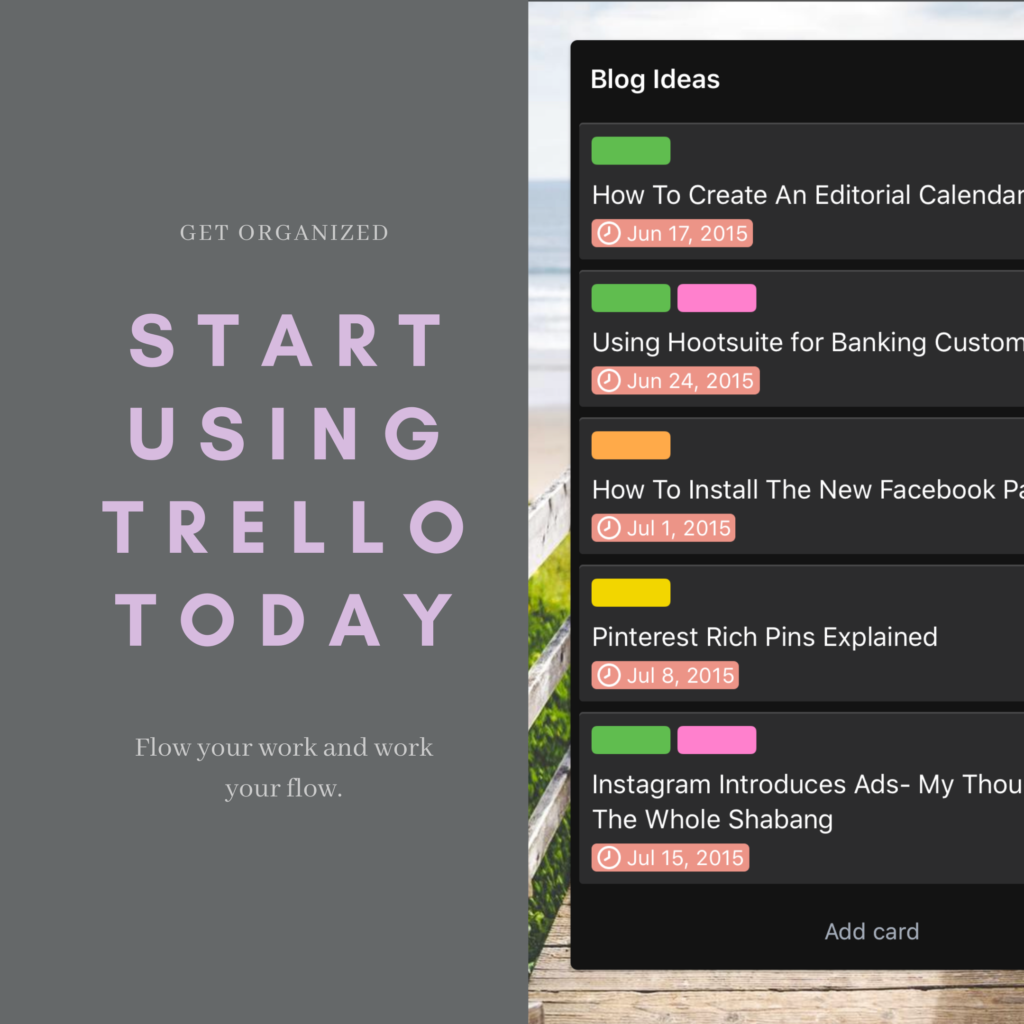 Trello Project Management Tool
I absolutely LOVE Trello to help keep me organized and keep my work flowing.  If you haven't discovered Trello yet, you really should check it out.  I started using Trello about a year ago and my colleagues and I love it.  I even have my husband on a few project boards and he loves to see things getting done without even having to do it himself.  Talk about an amazing project management tool!
You'll love Trello if you like visuals like I do! It's like a virtual sticky note organizer.  If you have post-its all over your desk, you're going to think Trello is the bees knees!  I have greatly cut down on Post-It purchases since introducing Trello to my life.
Trello Checklists
Pick up right where you left off on working on a project if you get interrupted.  Just go back to your Trello and see where you were at! You can see other people's tasks on your boards and their due dates.  You can add checklists and even tag team members to get things done.
Look at this checklist.  It's been redacted because it has personal information on it.  You get the point.  It's one I use for clients leads.  Tess is my CRM for travel clients, so I want to make sure all these things get done before I move on to follow-up or get rid of the lead from my follow-up list, whatever the case is.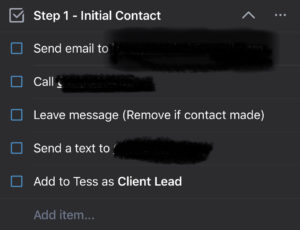 Trello Team Members
Trello also keeps you on schedule.  You can give yourself and team members due dates for tasks, add team members to tasks, put links to google docs, sheets, videos and more, plus upload files to the cards.  Trello is going to help you keep projects moving.  No more projects standing still just because people aren't sure what they should be doing or you're waiting on something else to happen.  Your team can have tasks on different projects and never have to call or ask what they should be doing.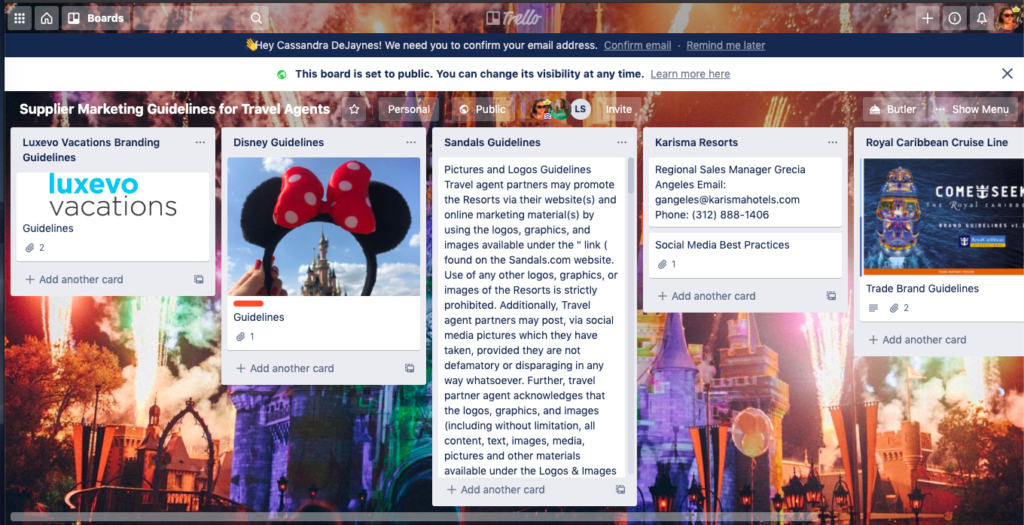 Trello Project management
Trello helps me and my team and family get organized on work and personal projects!  It's one of my favorite organization tools to keep me, my family, and my team on track.  There's no wondering what to do when everyone has Trello.  No matter if it's building a new office or building a new website, there's a way to organize it and keep everyone in the loop!
I have some different ways of organizing To Do Lists in Trello.  I have the things that have to be done, the things that should be done and the things that could be done.
All of my tasks have due dates so me and my team members can manage lists however we want.  As their due dates approach, we move tasks to a higher priority card.  The checklists and due dates give me and my staff the flexibility to work on something different if they're over working on a specific task that they or if they need parts they don't have or whatever the situation is that they get stuck.  Keep people working and keep projects flowing with Team Boards!
Trello and Zapier
Trello also connects with Zapier! We can talk more about Zapier and creating Zaps later to streamline and systematize your work in an upcoming post! You can automate tasks using Zapier to make life easier.  But, here's the gist of Zapier….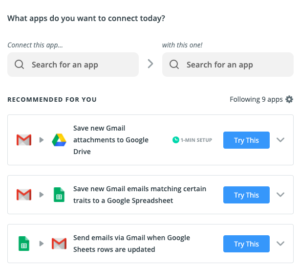 Trello Tutorial
Check out my quick Trello Tutorial video to check out how to use Trello to get organized, increase your productivity, and keep you on track.
More Great Trello Information
PCMag has a great blog about some of the advanced feature in Trello.  Check it out HERE.